Helping you embrace your real estate dreams!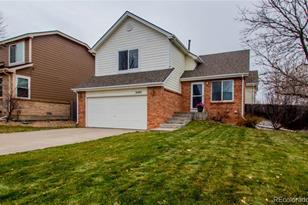 Single Family Home
$355,000
1,991 Sq Ft.  •  4 Beds  •  2.5 Baths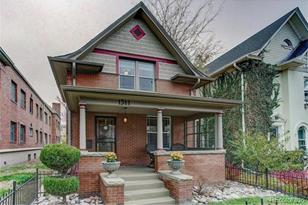 Classic Craftsman Style home
$715,000
2,159 Sq Ft.  •  4 Beds  •  2 Baths
With over a decade of experience as a Real Estate Agent, and a successful career with Coldwell Banker, I've had the privilege of helping hundreds of sellers and buyers throughout the entire Denver Metro Area and Front Range. 
Embrace includes cherishing, loving and holding dear.  We form our fondest memories at home; with those we live with and love.  We spend a significant amount of resources on our homes, creating distinctive designs that are unique to each of us.  We embrace the idea of owning our own real estate and nurturing our families and friends in the special place that we call home.  Aside from family, faith and good health, our home is the most foundational part of our lives.
As a Seller, you can expect professional marketing, including HDR photos, high-quality full color brochures, property website, virtual tour, MLS Entry, aerial photography, open house and more.  As a Buyer, I will assist you with negotiating, inspection issues and informing you of each detail throughout the entire process with prompt and precise communication. 
I passionately and enthusiastically look forward to helping you Embrace Your Real Estate Dreams! 
5280 Denver's Magazine Five Star Real Estate Agent Award
Voted 5 Star Realtor, 5280 Magazine ~ 2011-2018
Recipient of the "2015 Realtor Round Table of Excellence Award"
Hear Christina and Brad's experience with Debbie Espinoza
"Debbie is knowledgeable about contracts, she explains each step of the process. Debbie knows what's out there, she is a professional who communicates well with other agents, lenders and clients. She is confident in her delivery because she learns her client and understands the business. It takes a lot of time on the part of a Realtor, as we want their unused, professional and polite commitment. Debbie arranges her schedule in such a way that the time with me is relaxed and on task to keep us moving forward". 
"Debbie Rocks! From our first meeting we knew we were in capable hands, Debbie made our home sale completely seamless. She beautifully staged the home, priced it perfectly and we had 5 offers after the first open house. She kept us informed of our deadlines and handled issues while we focused on our busy lives. We are so happy with Debbie and her attention to every detail. "
"Thanks for everything, for standing your ground and setting us in the right direction.  We were so helpful, you didn't even mind when we bothered you on your vacation!  Your hugs were amazing and very comforting – you became more of a friend than our realtor. Thank you!"
"It was truly a pleasure working with you & getting to know you.  From the first time we met you, we felt that you were genuine, kind and sweet…and that feeling only grew!  We are SO happy with our new house and city!  We hope to see you around town!"
"Thank you to the best Real Estate person we know, Debbie. We can't thank you enough for everything, your kindness and compassion show through in your hard work and friendship"
"Debbie is one of a kind.  She is the most caring, considerate and just a blessing to our lives because of the home she helped us sell and buy!"

Sorry we are experiencing system issues. Please try again.